Sometimes the best thing to do during the holidays is have someone else make your meal for you! Luckily, we have PLENTY of catering options in our area! Whether you have a corporate event to cater or just have a huge family gathering, you should check out some of these local options.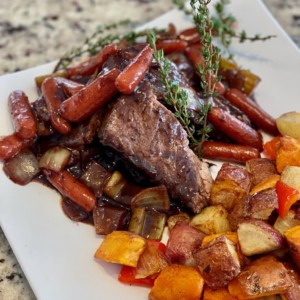 A Thyme Savor – Wilmington NC – a team of experienced professionals who strive to bring the best in catering to the Wilmington area. They also offer gluten free, vegan, and vegetarian options!
Spoonfed Kitchen and Bake Shop – Wilmington, NC – From a few pounds of salad for pick-up to full-service, custom catering, they offer a delightful level of service for all your entertaining needs.
ART Catering & Events – Serves all of Brunswick County, Wilmington, and Myrtle Beach! With over 20 years of experience, their staff provides exceptional service, delicious cuisines, and competitive pricing.
Middle of the Island Catering Company– They are Wilmington's largest catering company, specializing in seafood and southern buffets cooked on site in their mobile kitchens.