For Her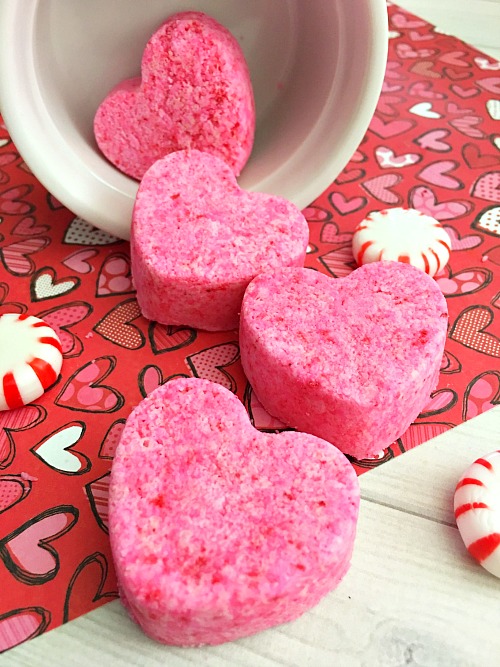 Heart-Shaped Bath Bombs
Ingredients:
1/2 cup baking soda
1/2 cup citric acid
1/4 cup cornstarch
Pink food coloring (optional)
4-5 drops therapeutic grade peppermint essential oil
1/4 cup melted coconut oil
Silicone heart mold
Directions:
In a large mixing bowl, combine all your baking soda, citric acid, and cornstarch and mix well. Add a couple drops of pink food coloring to your bowl and mix with your fingertips. Add your therapeutic-grade essential oil drops and mix. Heat your coconut oil in the microwave for about 20 seconds. Add a little coconut oil at a time and mix with a fork. Once all of your coconut oil is added, your mixture should feel like damp sand. Start filling your silicone mold, making sure to press the damp mixture firmly into the molds. Let dry overnight, then turn your mold upside down and carefully pop them out.
From ACultivatedNest.com
For Him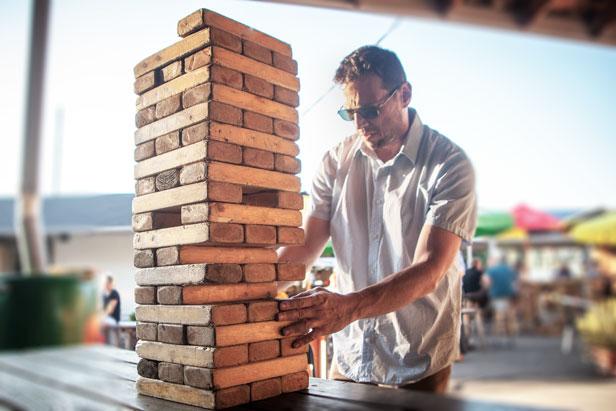 Giant Jenga
Are you looking to make something the two of you can enjoy together? This awesome giant stacking set may be just the thing! It's great for outdoor parties and tailgates, and you can even paint the ends to show off his favorite team. To build your own set, you'll need four 2x4x16 pieces of wood (cut to 10 ½-inch blocks, stacked in 16 levels). Sand each block for a smooth finish, and you're ready to play!
From: http://www.hgtv.com/design-blog/entertaining/16-amazing-valentines-day-gifts-for-him
For Mom and Dad
Golden Ice Cream Bowl and Scoop Set
For Kids
From Target.com